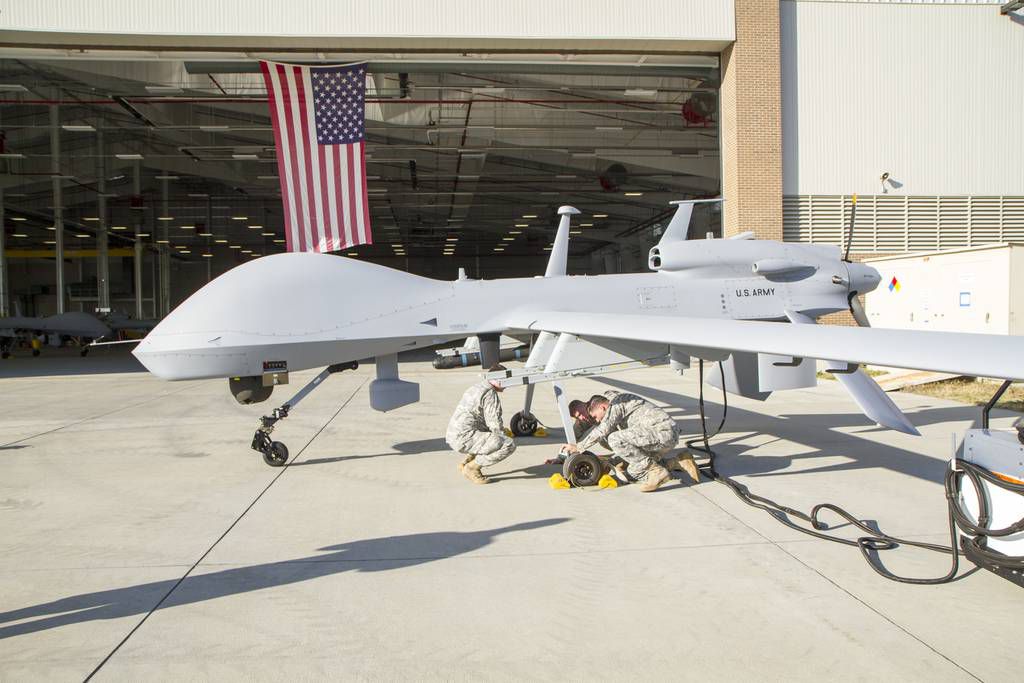 WASHINGTON: The US Congress has called on the Pentagon to supply Ukraine with MQ-1C Gray Eagle or MQ-9A Reaper attack drones as soon as possible. American congressmen believe that with the help of attack drones, the Ukrainian army will be able to counter Russian missiles, i.e. knock them down. The letter addressed to Austin Lloyd was signed by a group of members of Congress.
Back in April this year, Ukraine requested from the United States the supply or sale of MQ-1C Gray Eagle reconnaissance and strike drones, which in the future were supposed to replace the Turkish Bayraktars, which did not live up to the hopes of the Armed Forces of Ukraine. In June, information appeared that the US military had not made a final decision, since US law prohibits the transfer of US military technologies to third countries, which, of course, include drones of this type. In addition, there are very big fears that these drones will fall into the hands of the Russian military and Russia will be able to use American technology.
And now, when a letter with a call to accelerate the delivery of drones has gone to the Pentagon, the military may refuse to transfer the drones to Ukraine. The day before, Pentagon spokesman Brigadier General of the US Air Force Patrick Ryder said that the final decision regarding the sending of the MQ-1C Gray Eagle to Kyiv has not yet been made.
We know that the Ukrainians asked for the Gray Eagle, they are interested in the Gray Eagle. No decisions have been made regarding this.
- he said.
The MQ-1C Gray Eagle drone can stay in the air for up to 30 hours, while developing a speed of up to 280 km/h. The drone is designed primarily for reconnaissance, but can also serve as a strike drone. To do this, it can carry four AGM-114 Hellfire missiles and four GBU-44 / B Viper Strike guided bombs.

To be informed of the latest articles, subscribe: