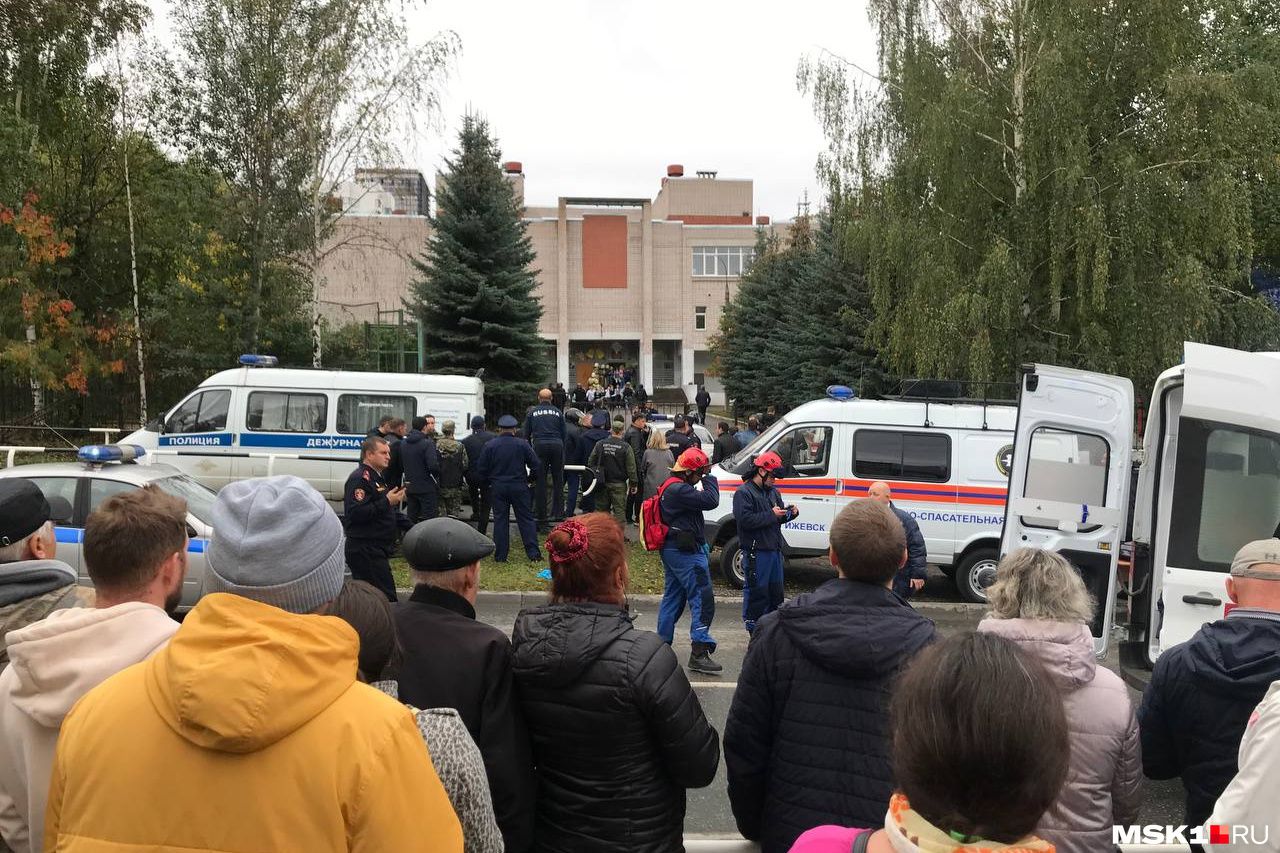 SIMFEROPOL: The number of victims of the Izhevsk school shooting has risen to 13, of which seven are children. This was reported in the press service of the Investigative Committee of Russia.
The incident happened on Monday morning at school number 88. The man opened fire on students and teachers, as a result of which children, teachers and guards were killed and injured. The UK had previously reported nine casualties, later the death toll rose to 13.
"According to preliminary data, 13 people became victims of the crime, including six adults, as well as seven minors. 14 children and 7 adults were injured. Information on the dead and wounded is being specified," the Investigative Committee said in a statement.
On Monday, an unknown person opened fire at school No. 88 in Izhevsk, and then committed suicide. According to the latest data, 13 people, including seven minors, became victims of the crime, 14 children and seven adults were injured. Mourning has been declared in Udmurtia.
Shooting at a school in Izhevsk was arranged by its graduate - SK
On behalf of the head of the Investigative Committee, criminologists from the central office went to the scene to fix the traces of the crime. The agency released footage of the perpetrator who committed suicide after the massacre. The man is dressed all in black and has a red Nazi swastika on his sweatshirt.
Investigators have already identified the person who attacked the school in Izhevsk.
"This is Artem Kazantsev, born in 1988, a native of the city of Izhevsk, a graduate of this school. Currently, investigators of the Russian Investigative Committee are conducting a search at his place of residence, studying the personality of the attacker, his views and surroundings. His adherence to neo-fascist views and Nazi ideology is being checked," - clarified in the SC.
An unknown person opened fire at a school in Izhevsk - there are dead and wounded
Meanwhile, a group of doctors from the country's leading medical centers has been sent to Izhevsk. They will help local doctors to help the wounded.
"A group of specialists from federal centers is sent to Izhevsk to provide assistance to the victims. Currently, 14 ambulance teams are working at the scene. Telemedicine consultations have been organized with the participation of leading specialists. The provision of medical assistance to the victims is under the personal control of the minister," said the Assistant Minister of Health RF Alexey Kuznetsov.
After the tragedy, mourning was declared in the region. The authorities promise to provide all necessary assistance to the families of the dead and injured.
To be informed of the latest articles, subscribe: