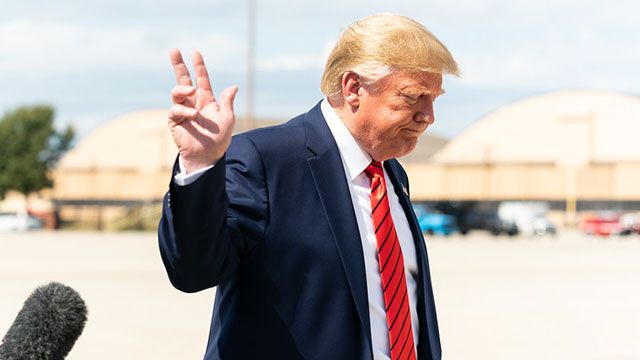 WASHINGTON: In a court filing on Tuesday, the Justice Department in the United States said that the documents at former president Donald Trump's Florida home were "likely concealed" to obstruct the ongoing investigation by the Federal Bureau of Investigation (FBI).
Trump is currently being probed for his potential mishandling of classified materials. The investigation is linked to the documents that Trump allegedly removed from the White House when his presidential term was ending in January 2021.
The investigation took a dramatic turn when Trump revealed on August 8 that the FBI had raided his home.
Last week, Trump requested for an independent party (or "special master") to screen the files that were seized by the FBI.
The filing argues that the court should not appoint a special master, "because those records do not belong to (Trump)." The filing adds that the "appointment of a special master is unnecessary and would significantly harm important governmental interests, including national security interests."
To be informed of the latest articles, subscribe: