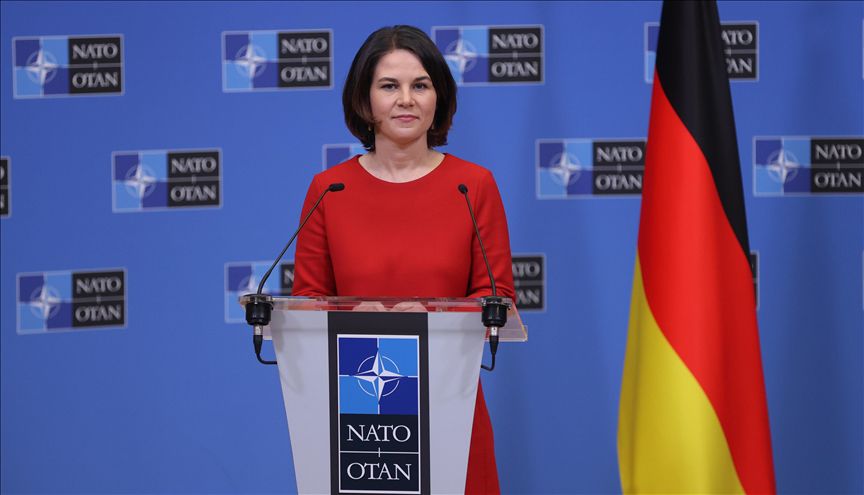 LUXEMBOURG: Germany's foreign minister has welcomed the European Commission's recommendation that Ukraine and Moldova be granted EU candidate status.
"It is a logically complicated process but it is unacceptable to act based on a formula, there is a need to take advantage of this historic moment to make it clear to Ukraine with regard to its prospects that it belongs to the heart of the European Union and thus is a long-standing candidate to join our European family though the challenges and goals of the process are certainly tremendous," Annalena Baerbock said upon arrival for a meeting of the European Union's foreign ministers in Luxembourg.
She added that the same went for Moldova. "We need to figure out what the situation in Moldova is like at the moment. The government is making every effort not only to live in accordance with European values in its country, but also to make it clear that it is doing everything possible to support Ukraine in this situation," the German top diplomat said.
"This is why we do welcome the European Commission's decision that was prepared in recent days," Baerbock stressed.
To be informed of the latest articles, subscribe: