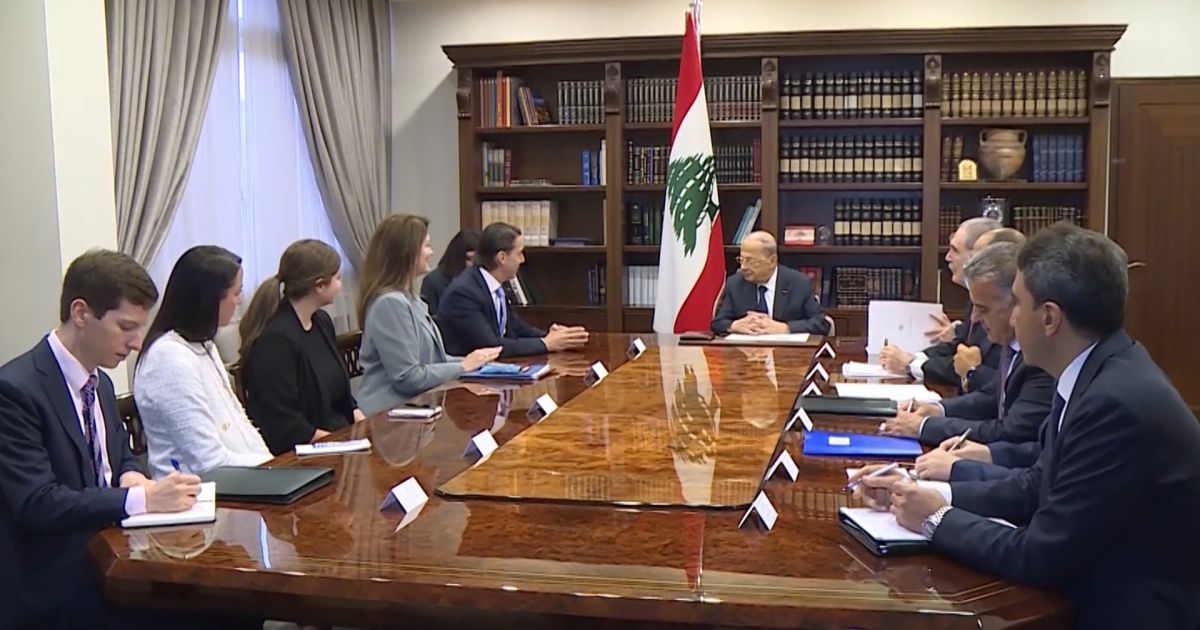 BEIRUT: The Lebanese presidency revealed that the American mediator in the indirect negotiations to demarcate the border between Lebanon and Israel, Amos Hochstein, who arrived in Beirut; He received the Lebanese response to a previous American proposal to demarcate the maritime borders. According to official sources, t
he response calls for the resumption of indirect negotiations and Tel Aviv's halting the extraction of oil and gas from the Karish field until the end of negotiations. The response did not include any claim to Line 29, which includes the Karish field.
Demarcation of borders, water and gas... Efforts to resume indirect talks between Lebanon and Israel!
Tuesday, American diplomat Amos Hochstein held talks with Lebanese officials regarding the resumption of indirect negotiations with Israel, which are mainly aimed at demarcating borders and resolving disputes over water and gas.
The Lebanese presidency said that President Michel Aoun stressed - during his meeting with the American mediator - Lebanon's sovereign rights to water and natural resources.
The presidency added that Aoun submitted to Hochstein in response to the American proposal, provided that the American mediator convey Lebanon's position to the Israeli side during the next few days.
Al-Jazeera correspondent quoted official sources as saying that the Lebanese response included a demand for the resumption of indirect technical negotiations with Israel, and for Tel Aviv to stop extracting oil and gas from the Karish field until the end of negotiations.
The indirect technical negotiations between Lebanon and Israel were launched in October 2020 with American mediation and UN supervision, and stopped in May of last year after differences over the area in question.
For his part, Speaker of the Lebanese Parliament Nabih Berri stressed that the framework agreement on which the indirect technical negotiations between his country and Israel were launched remains the basis and the most suitable mechanism for completing the negotiations on the maritime borders.
After his meeting with the American mediator, Berri saw that what is currently happening is in violation of the agreement and deprives Lebanon of its rights, and warned that allowing Israel to extract gas and oil aggravates the situation in the region.
Stephane Dujarric, a spokesman for United Nations Secretary-General Antonio Guterres, had said that the international organization is ready to help Lebanon and Israel resolve the dispute over the Karish offshore field through dialogue.
Dujarric stressed that the United Nations is ready if the parties request its assistance.
On the other hand, Israeli Prime Minister Naftali Bennett said he is looking forward to the day Lebanon will decide that it is ready to benefit from natural gas in its territorial waters.
Israeli government spokesman Ofir Gendelman quoted Bennett as saying that he "sorry that the Lebanese leadership is preoccupied with internal and external disputes instead of extracting gas for the benefit of their citizens."

To be informed of the latest articles, subscribe: