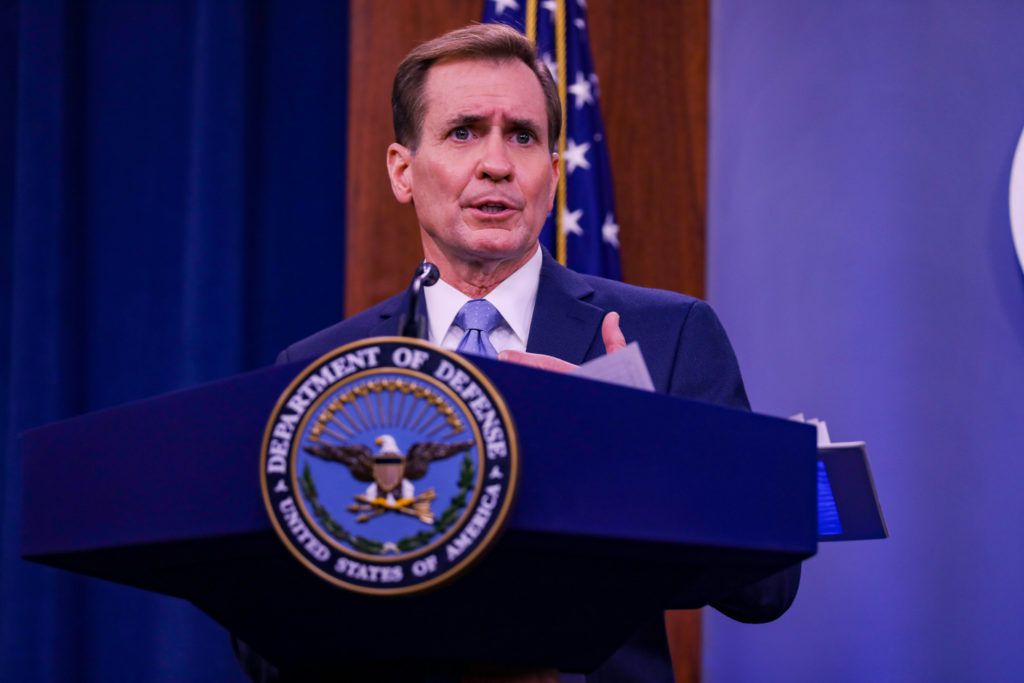 WASHINGTON: Russia launched its long-feared, full-scale offensive to take control of Ukraine's east on Monday with Pentagon press secretary John Kirby saying that the Russians are continuing to set the conditions for what they think will bring them success on the ground, "by putting in more forces, putting in more enablers, putting in more command and control capability for operations yet to come."
Watch Kirby's remarks in the player above.
Kirby said Russia has added artillery, ground combat forces and other capabilities in recent days.
"We have seen the Russians continue to flow in enablers, capabilities that will help them fight in the Donbas going forward. That's artillery, rotary aviation helicopter support, command and control enablers," Kirby said."
The Donbas is Ukraine's mostly Russian-speaking industrial heartland in the east, where Moscow-backed separatists have been fighting Ukrainian forces for the past eight years and have declared two independent republics that have been recognized by Russia.
In recent weeks, the Kremlin declared the capture of the Donbas its main goal of the war after its attempt to storm Kyiv failed. After withdrawing from the capital, it began regrouping and reinforcing its ground troops in the east for what could be a climactic battle.
Kirby said that in addition to the $800 million dollars worth of U.S. security assistance that's flowing into the embattled country, Ukrainian troops will be training on U.S. howitzers in the days ahead to give them a boost in battle.
"That training will occur outside of Ukraine," Kirby said.
"It'll be more of a train the trainers kind of environment. So it will be a small number of Ukrainians that will be trained on the howitzers and then they will be reintroduced back into their country to train their colleagues," he said.
The U.S. has pledged 18 howitzers to bolster Ukrainian forces in the Donbas fight.
Kirby said the U.S. has been transporting weapons from the $800 million security package into the theater with "unprecedented speed."
He said half a dozen planes filled with equipment have arrived in the region since President Joe Biden's announcement of more military aid just days ago.
To be informed of the latest articles, subscribe: