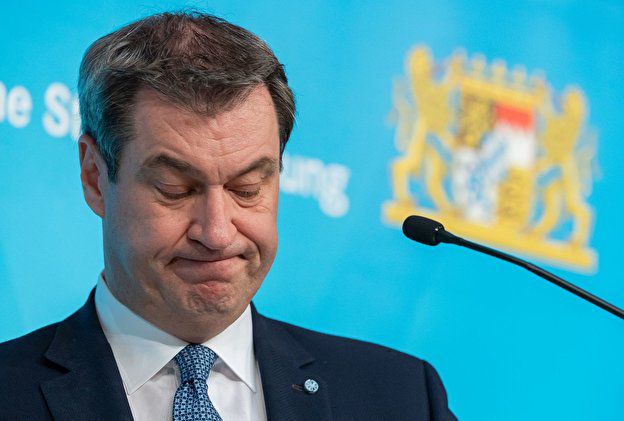 BERLIN: Gerhard Schroeder, former German Chancellor, waits for the start of the hearing in the Bundestag's Economics Committee on the Nord Stream 2 pipeline project in 2020. Kay Nietfeld/dpa
A German opposition politician has slammed former chancellor Gerhard Schröder for his ongoing support for Russia and failure to distance himself from Moscow.
Schröder, who was Germany's chancellor from 1998 to 2005, heads the supervisory board of the Russian state energy giant Rosneft and chairs the shareholders' committee of the pipeline company Nord Stream.
He has faced growing censure in Germany and abroad for maintaining his business connections to Russia and failing to offer any criticism of Putin in the wake of his country's invasion of Ukraine.
Bavarian Premier Markus Söder slammed Schröder as a "stubborn, strange old man" who cares more about his own bank account than Germany's reputation in the world.
Schröder should not only resign from the Social Democrats but also return his privileges as former chancellor, according to Söder, who leads the conservative Christian Social Union party and made the comments to a small party conference on Saturday.
Söder punches above his weight on the national stage. Last year he was seen as a strong contender to replace Angela Merkel as chancellor, although he ultimately decided against running.
To be informed of the latest articles, subscribe: