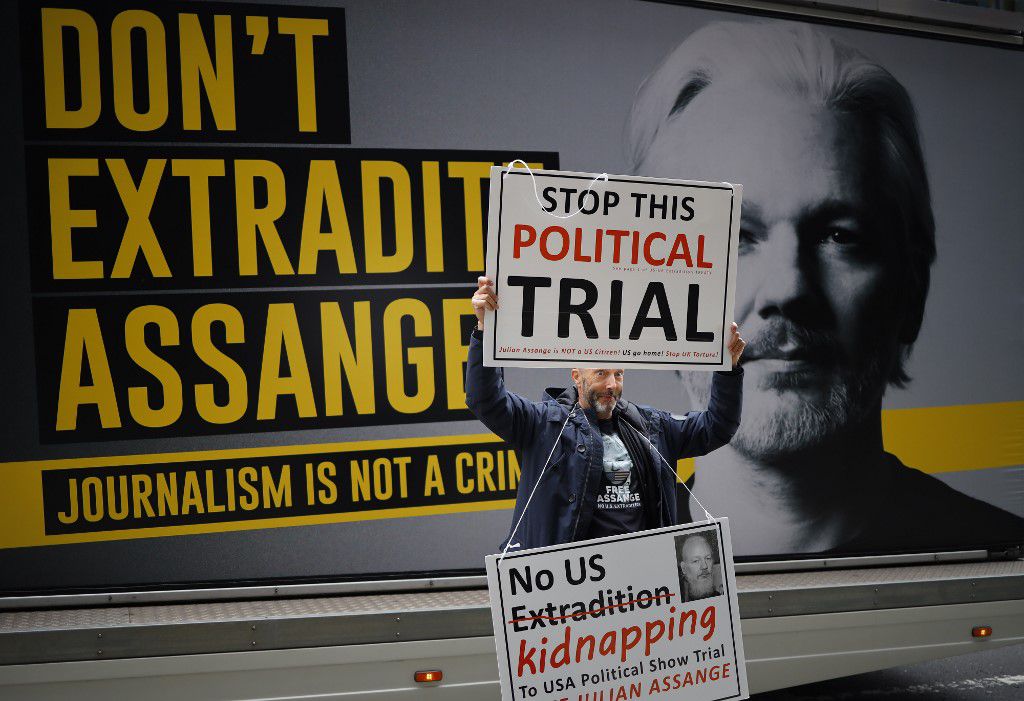 LONDON: Westminster Magistrates Court in London has issued an extradition order for WikiLeaks founder Julian Assange to the United States, where he faces 175 years in prison.
A judge in the UK has ordered the extradition of Julian Assange to the US, where he faces 175 years in prison, WikiLeaks tweeted.
The decision to issue a warrant was made on April 2, now the final decision on the extradition must be made by the head of the British Home Office Priti Patel. Assange's defense has until May 18 to file their case.
Assange's supporters believe that after two years of litigation, Assange's fate will again be determined by a political decision.
Assange, accused in Sweden in 2010 of sexual harassment and rape, has been in hiding since June 2012 in the Ecuadorian embassy in London, fearing extradition. On the morning of April 11, 2019, he was detained at the request of the United States. Extradition hearings began on May 2, 2019. Shortly thereafter, US authorities announced that they had filed new charges against Assange for 17 counts of violating the law on espionage and disclosing classified information.
If extradited to the US, Assange faces up to 175 years in prison.
On December 10, 2021, the London High Court granted the US appeal against a previous decision prohibiting extradition, the court granted the guarantees that the US provided to the British side. The hearing was limited to the question of whether the judge of the Central Criminal Court in London was incorrect in her judgment that Assange could commit suicide if extradited to the US.
The court granted the US appeal and ruled that the case should go to Westminster Magistrates' Court with instructions for the District Judge to refer the case to the Minister of State, who will decide whether Assange should be extradited to the US. Assange at the end of December filed a petition for the opportunity to appeal this decision, at the end of January 2022, the High Court of London allowed this.
To be informed of the latest articles, subscribe: