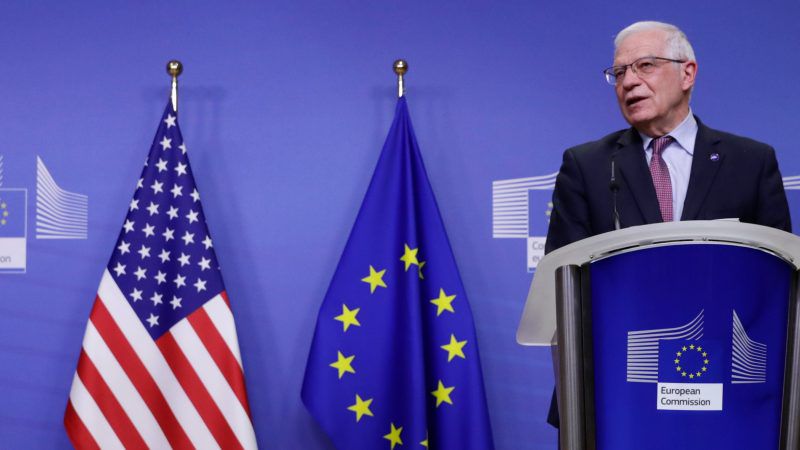 PARIS: The European Union and the United States are cooperating closely amid tensions surrounding a build-up of Russian troops at Ukraine's border, stressed EU foreign policy chief Josep Borrell on Thursday.
"In spite of what has been said [...], we have been in constant contact with the US," said Borrell at a press conference in France.
Borrell was addressing criticism of the EU's perceived exclusion from the high-level talks between Washington and Moscow at an informal meeting of EU defence and foreign ministers during a busy week of diplomatic activity surrounding the Ukraine crisis.
"There is continuous permanent communication and coordination with the US," said Borrell at a press conference in France, "We have the insurance that nothing will be agreed about European security without the strong coordination and participation of the Europeans."
EU defence and foreign affairs ministers are meeting in Brest on the French west coast for an informal meeting of France's EU presidency to discuss proposals for future cooperation in common military policy.
Paris has long pushed the bloc to increase military cooperation. Security policy is a major priority for France's EU Presidency.
On Wednesday, the first NATO-Russia council since 2019 took place to address tensions. On Monday, the US and Russia met for talks in Geneva. However neither engagement reached major breakthroughs.
Talks in Vienna on Thursday within the framework of the Organization for Security and Co-operation in Europe are the final episode in the week's flurry of activity over Ukraine.
To be informed of the latest articles, subscribe: