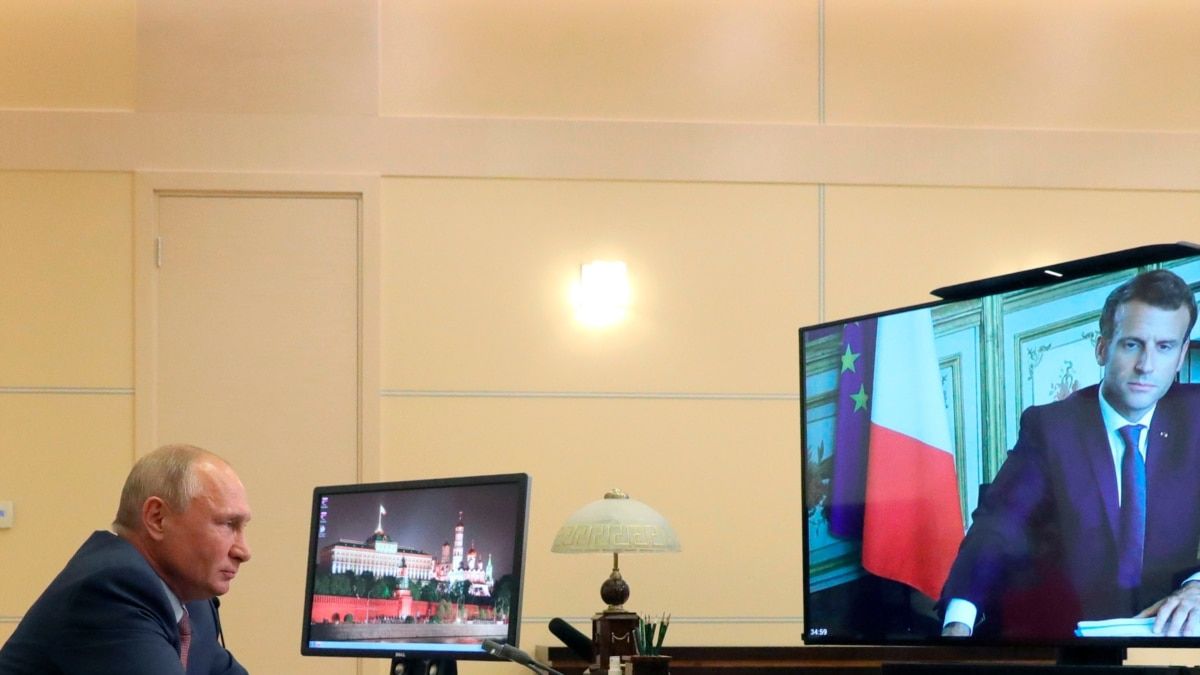 MOSCOW/PARIS: NATO and US statements on security in Eastern Europe this week - ones that rebuffed Russian demands for an end to the bloc's eastward expansion - are insufficient, the Kremlin told Paris on Friday as it renewed demands for security guarantees.
Speaking by phone, Russian President Vladimir Putin told French President Emmanuel Macron that Moscow needs binding security guarantees from the West. The statement comes as Europe seeks a way out of a potential crisis in Ukraine.
Tensions have been high for months now, after Western intelligence agencies said Russia was massing troops on Ukraine's border and said that the move could presage an invasion. Russia denied the accusations, noting that its troops were on Russian territory.
But on Friday, NATO Secretary General Jens Stoltenberg said Russia is sending more troops and equipment towards the Ukrainian border, while noting that NATO remains prepared for dialogue.
Also on Friday, US Defence Secretary Lloyd Austin told reporters that it seems that Russia has enough troops on the ground to launch an offensive into Ukraine, though it remains unclear if Russia has decided to take such a step.
The tensions have led to weeks of talks to ward off any incident. While insisting it has no military designs on Ukraine, Russia has also used the opportunity to insist that NATO rule out any further eastward expansion into territory Russia considers its sphere of influence. But NATO and Washington ruled such a change in policy out in written responses to the Kremlin this week.
Putin said he will now be looking at the US and NATO responses in greater detail before deciding on any future steps. But the Kremlin said Putin noted that his demands have gone unmet.
Those include a call for no offensive weapons to be based near Russian territory and the recall of NATO military forces and infrastructure to their 1997 lines, which were conditions in a treaty signed between Russia and NATO in that year.
Sources at the Elysee said that Macron and Putin had agreed that a de-escalation in Ukraine was necessary and that moves to seek calm in would require negotiations in a number of topic areas.
They also agreed that de-escalation will require direct talks between the leaders of Russia and Ukraine as well as more talks in the Normandy format, which also involves France and Germany. Macron is set to telephone with Ukrainian President Volodymyr Zelensky.
There was a Normandy format meeting on Wednesday. However, no substantial progress was made, according to German representatives.
Separately, Russian Foreign Minister Sergei Lavrov said he wants the Organization for Security and Co-operation in Europe (OSCE) to respond to Moscow's security demands.
He said in a radio interview that a letter to this effect would be sent to the OSCE on Friday.
"If our attempts to agree on mutually acceptable principles of ensuring security in Europe do not produce a result, then we will take action in response," Lavrov said.
Key OSCE documents call for no country to be expected to let its security be dependent on the interests of another country. Russia says NATO's eastward expansion since the end of the Cold War feels like a threat to Moscow.
"If it were up to Russia, then there would be no war. We don't want wars. But we also do not allow our interests to be trampled on, to be ignored," Lavrov said.
But there were also signs of diplomatic tit-for-tat, as it emerged on Friday that Moscow has blacklisted more senior European officials and banned them from entering the country, a response to EU sanctions.
The move affects staff from law enforcement agencies and legislative and executive bodies, according to a Russian Foreign Ministry statement.
Unlike the EU and US, Moscow does not name the individuals affected and some only learn on reaching the border that the measure are in place, when they are denied entry and sent back home.
Moscow accused Europe of an "illegal, destructive and senseless policy of unilateral restrictions against Russia." The entry bans appeared to be linked to EU sanctions on Russians seeking to implement Moscow's laws in Crimea, which was annexed by Russia in 2014.
Amid the a flurry of diplomatic activity, NATO countries have been moving more ships and aircraft into the Baltics and Eastern Europe as a show of solidarity toward Ukraine. Just on Friday, there were reports of Danish jets starting operations over the Baltic countries and Germany following through on plans to move some plans to Bulgaria.
The US and Britain have also been delivering defensive equipment to Kiev.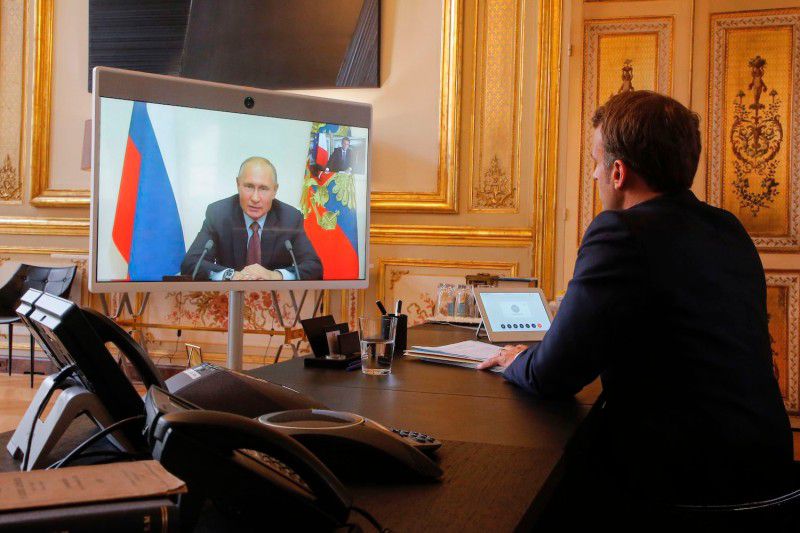 To be informed of the latest articles, subscribe: