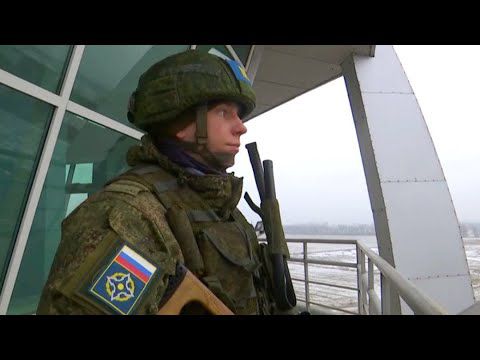 ALMATY: Units of the Russian peacekeeping contingent of the CSTO collective peacekeeping forces, sent to the Republic of Kazakhstan, carry out tasks to protect important state and socially significant facilities.
The personnel of the Airborne Forces unit from the peacekeeping contingent from the beginning of the transfer to the Almaty airport of the Republic of Kazakhstan began to protect and ensure the security of the international airport.
Military personnel are on duty around the clock at posts and observation towers, patrol the territory and the perimeter of the airport in armored personnel carriers as part of groups, and also exercise control in the area of ​​the international airport using unmanned aerial vehicles.
Also, Russian military personnel, together with colleagues from Armenia, Belarus, Kyrgyzstan, Tajikistan, perform tasks to protect thermal power plants, bakeries, television centers, and water supply enterprises.
To control the situation in the areas where missions are being performed, units of the CSTO collective peacekeeping forces have organized aerial reconnaissance by unmanned aircraft complexes.
To be informed of the latest articles, subscribe: