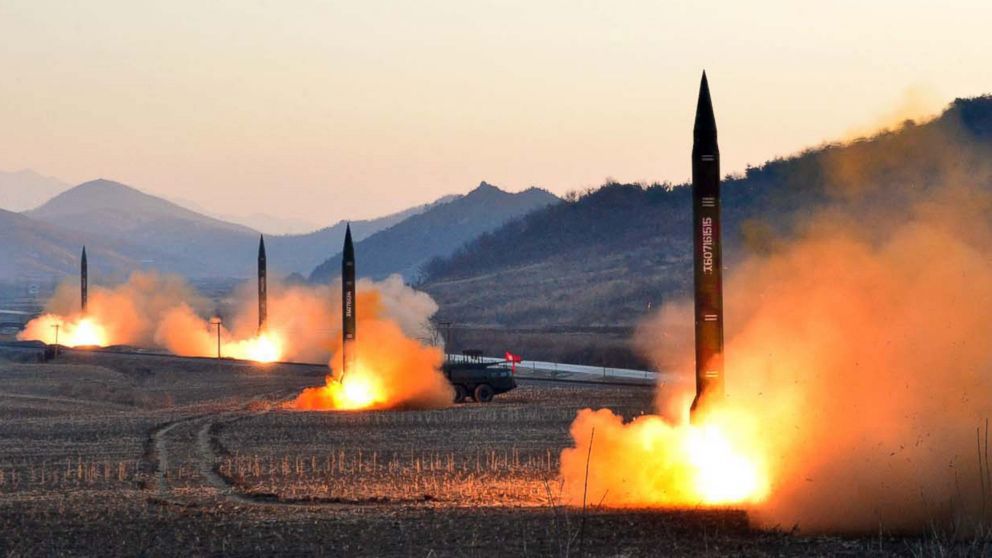 SEOUL: North Korea appeared to fire two ballistic missiles off its east coast on Thursday, according to South Korea's military, in what would be the nation's sixth missile test this month.
The South Korean Joint Chiefs of Staff said it detected the launch of two potential ballistic missiles around 8 a.m. local time, Reuters reported. The missiles landed in the sea outside of Japan, according to a local Japanese news outlet cited by Reuters.
The news follows a similar test on Tuesday, when North Korea fired another two missiles off its east coast.
If confirmed, Thursday's missile test would be the nation's sixth this month, following the launch of a tactical guided missile, two "hypersonic missiles" and a railway-borne missile system.
North Korea has not tested long-range intercontinental ballistic missiles or nuclear weapons since 2017. But after talks with the U.S. died out under former President Donald Trump, the nation began short-range missile testing.
Last week, North Korea said it was considering resuming nuclear and missile tests because it was growing increasingly concerned with U.S. hostility.
Even the short-range tests have angered the U.S. and Japan, leading officials to begin meetings with the United Nations Security Council, which has already placed sanctions on North Korea, Reuters noted.
Earlier this month, the U.S. sanctioned five North Koreans who the Treasury department said is responsible for procuring goods for the missile programs.
President Biden has taken a more subdued approach to Pyongyang compared to his predecessor, former President Trump.
Though Biden has long called for open dialogue between the two nations without preconditions, his administration has taken no steps to entice North Korea to begin such talks.
Secretary of State Antony Blinken earlier this month called Pyongyang's missile tests "profoundly destabilizing."
"We are very focused with allies and partners in making sure that they and we are properly defended and that there are repercussions, consequences for these actions by North Korea," Blinken said in an interview with MSNBC.
To be informed of the latest articles, subscribe: