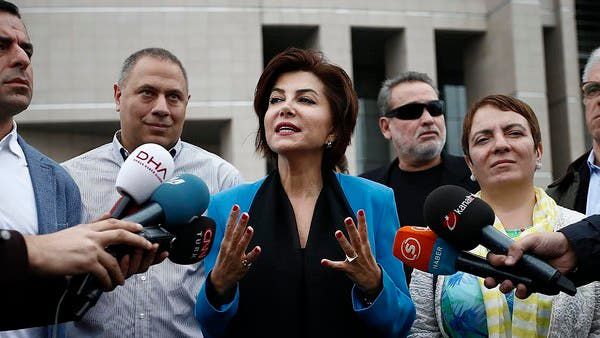 ISTANBUL: Turkish journalist Sedef Kabas was arrested in Istanbul on Saturday after a court ordered her arrest for "insulting the president," her lawyer told dpa.
Kabas was sent to Istanbul's Bakirkoy prison, lawyer Ugur Poyraz said by phone, adding he will appeal against the "unlawful" decision on Monday.
"We hope Turkey can return to rule of law soon," Poyraz added.
Kabas was detained at a hotel in Istanbul early on Saturday and brought to Caglayan courthouse after the Istanbul chief public prosecutor launched an investigation against her for allegedly insulting President Recep Tayyip Erdogan.
Insulting the president is a crime and the offender may face up to four years and eight months in jail in Turkey.
Earlier on Friday, Kabas attended a program on local broadcaster Tele 1 where she criticized the government for clamping down on its critics and for stoking polarization in society.
"When an ox shows up in a palace. it doesn't become a king. But the palace becomes a barn," Kabas later wrote on Twitter, citing a "Circassian proverb" and without naming any person or place.
Cabinet members and Erdogan spokesperson Fahrettin Altun chided Kabas for being "immoral" and "irresponsible," Anadolu reported.
Turkey's media watchdog RTUK separately started an investigation into Tele 1 for "unacceptable statements targeting our president," its chairperson, Ebubekir Sahin, tweeted late on Friday.
Several social media users shared messages in solidarity with Kabas.
Kabas was briefly detained in 2014 for a social media post criticizing prosecutors for discontinuing a corruption probe that implicated Erdogan.
Erdogan often uses courts to target dissidents.
More than 35,000 court cases were launched between 2014 and 2020 for allegations of insulting the president, main opposition lawmaker Muharrem Erkek tweeted on Saturday, citing government data.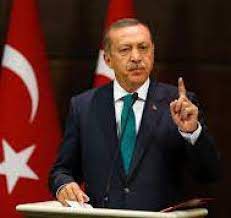 To be informed of the latest articles, subscribe: