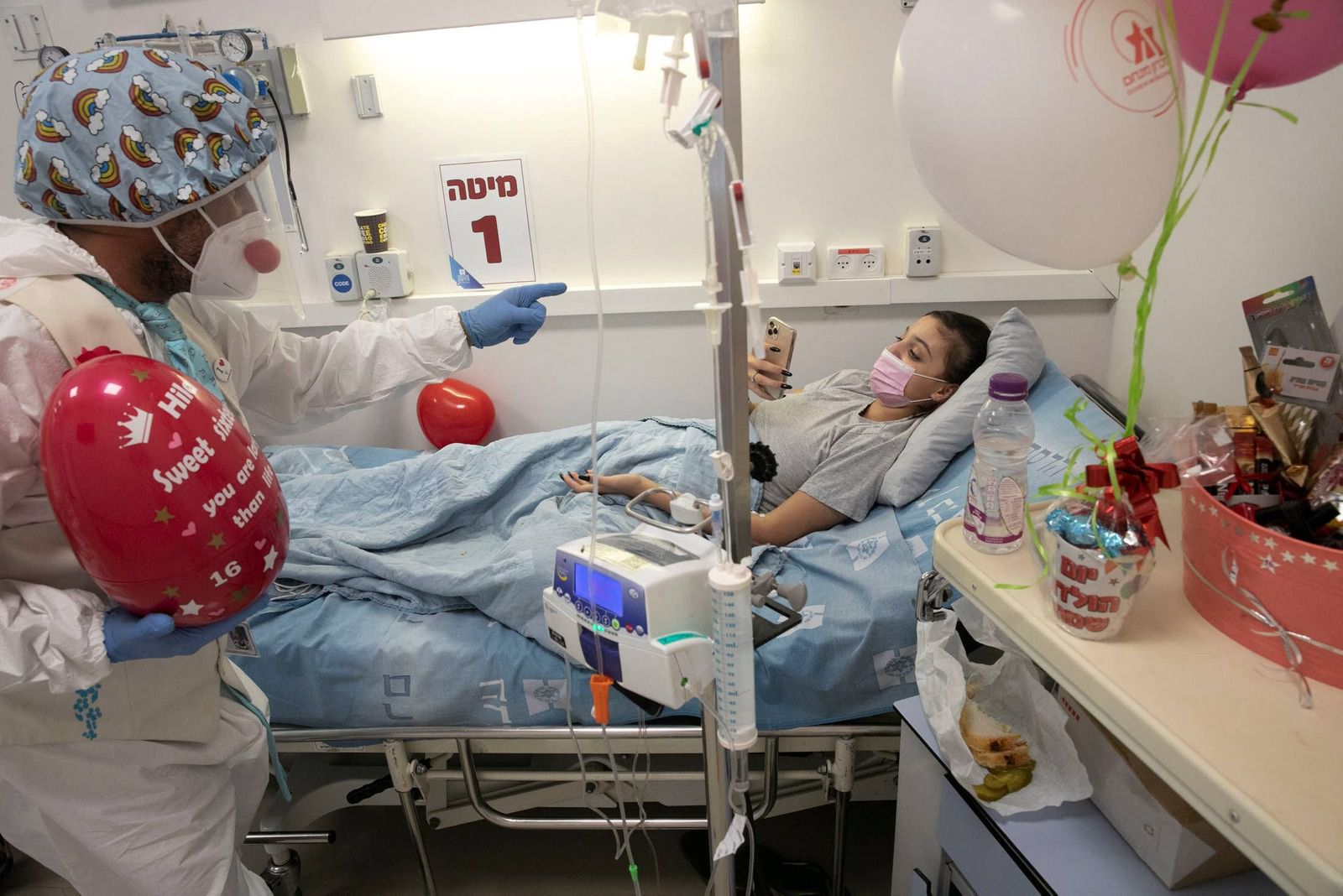 TEL AVIV: Beds are likely to fill up within two weeks, says ward director; he pleads with parents not to be flippant about variant, saying even if illness is mild, long COVID is a concern
Preparing themselves for an influx of kids battling COVID-19, Israeli doctors have opened the country's first pediatric Omicron unit.
With Omicron spreading fast in schools and other places where kids mix, significant hospitalizations are inevitable, according to Dr. Moshe Ashkenazi, director of the new ward at Sheba Medical Center.
"Omicron appears to be less virulent than other variants, but the sheer numbers being infected will mean children being hospitalized," Ashkenazi told The Times of Israel, adding that the current spiraling numbers bring back vivid memories of the first wave in early 2020.
"We have a sense of deja vu from the first wave, and we're preparing ourselves for a war, just as we did in the first wave," he said. "Unfortunately, infection is spreading so fast that I expect this new ward to fill up within 10 to 14 days, and then we'll need to open another."
Children's coronavirus facilities operated in previous waves, but had all been long since shuttered when Omicron struck.
The new ward at Sheba, located in Ramat Gan near Tel Aviv, will have medical clowns on hand to cheer children up. It will also have a new feature that wasn't present in previous waves: Kids will be able to keep up with their schoolwork, with face-to-face teaching.
"We have a school here at our children's hospital with 110 teachers, that gives lessons to hospitalized children in three different languages, Hebrew, Arabic and English, and like in other wards, we've decided to conduct lessons at the COVID ward.
"We really want to create a situation where educational provided is the same as for other kids in the hospital," he said.
While coronavirus patients staying at home miss lessons, those in hospital are often away from school for longer, making Sheba staff believe that continuing lessons is important.
Ashkenazi, deputy director of the children's hospital, offered words of caution to parents, urging them not to let their defenses down against the virus on the logic that it causes relatively mild illness for kids — as he thinks long COVID is a real threat.
There are no reliable figures so far on the percentage of children recovering from Omicron who develop long COVID, but Ashkenazi said that even if the variant's lighter symptoms go hand-in-hand with low rates of long COVID, there could still be many kids left dealing with the virus's after effects.
"From previous waves we believe seven percent to 10% developed long COVID, but with Omicron, the numbers being infected are so high that even if just 1% of infected children get long COVID, it'll cause more pediatric long COVID cases than Delta."
To be informed of the latest articles, subscribe: