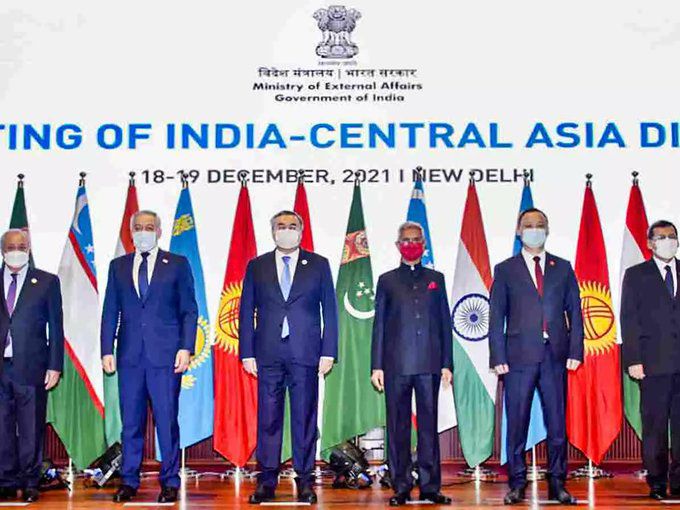 NEW DELHI: Under the ruling BJP govt, India has expanded its outreach to the five Central Asian republics.
New Delhi and Beijing are hosting the leaders of five Central Asian republics in back-to-back summits this week to deepen their strategic relations following the withdrawal of US-led foreign forces from Afghanistan.
The Central Asian republics - Kazakhstan, Kyrgyzstan, Tajikistan, Turkmenistan and Uzbekistan - have emerged as a focal point for the two countries.
In Beijing, China will be commemorating the 30th anniversary of the establishment of diplomatic relations with the five countries on Tuesday in a virtual summit which will be chaired by President Xi Jinping.
"During the summit, President Xi and heads of state of the five Central Asian countries will deliver remarks to jointly review the journey traversed by China and the five Central Asian countries in growing their relations, look back on major achievements in the bilateral cooperation, summarise the successful experience and paint a blueprint for their cooperation going forward," a Chinese foreign ministry spokesperson said.
India will host the first India-Central Asia Summit two days later on Thursday, January 27, which will be chaired by Prime Minister Narendra Modi. The PM had visited the Central Asia republics in 2015.
"During the summit (later this week), the leaders are expected to discuss steps to take forward India-Central Asia relations to newer heights. They are also expected to exchange views on regional and international issues of interest, especially the evolving regional security situation. The summit is symbolic of the importance attached by the leaders of India and the Central Asian countries to a comprehensive and enduring India-Central Asia partnership," the Ministry of External Affairs said in a statement.
To be informed of the latest articles, subscribe: