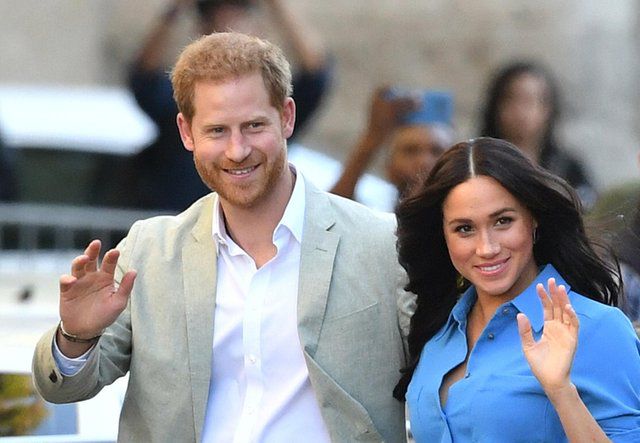 LONDON: Prince Harry and his wife Meghan have expressed their concerns to Spotify regarding the spread of misinformation about COVID-19, as high-profile musicians have removed their music from the platform in protest of disinformation on popular podcasts.
Harry and Meghan have signed several corporate deals since leaving England and splitting with the royal family in 2020, including one to produce and host podcasts on Spotify.
"Last April, our co-founders began expressing concerns to our partners at Spotify about the all too real consequences of COVID-19 misinformation on its platform," a spokesperson for the couple's Archewell foundation said on Sunday, according to Reuters.
"We have continued to express our concerns to Spotify to ensure changes to its platform are made to help address this public health crisis," the spokesperson added. "We look to Spotify to meet this moment and are committed to continuing our work together as it does."
The foundation's statement comes after musicians Neil Young and Joni Mitchell removed their music from the platform due to the spread of COVID-19 misinformation on the streaming service, in particular on Joe Rogan's podcast.
Mitchell pulled her content from Spotify on Friday in solidarity with Young ,who removed his music from the platform earlier last week.
"I've decided to remove all my music from Spotify. Irresponsible people are spreading lies that are costing people their lives. I stand in solidarity with Neil Young and the global scientific and medical communities on this issue," Mitchell said of her decision.
Young had given Spotify an ultimatum to choose between his music or Rogan's podcast, which he said was "spreading fake information about vaccines."
"I want you to let Spotify know immediately TODAY that I want all my music off their platform. They can have [Joe] Rogan or Young. Not both," Young wrote in a letter to his management team and record label.
Spotify, which signed an exclusive deal with Rogan for more than $100 million in May 2020, removed Young's music on Jan. 26.
The Hill has reached out to Archewell and to Spotify for comment.
To be informed of the latest articles, subscribe: