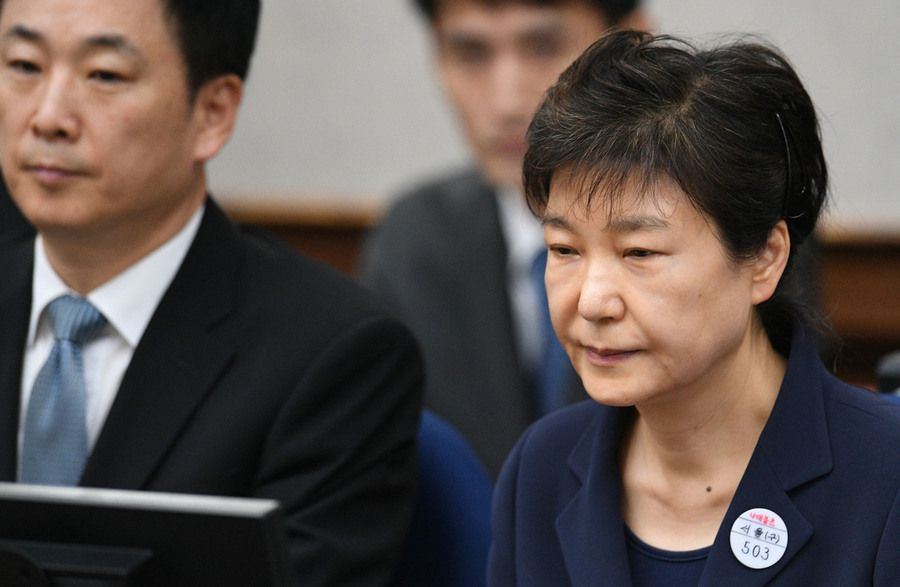 Seoul: After almost five years in prison, former South Korean President Park Geun Hye is free again.
Sentenced to 20 years in prison for corruption and abuse of power, the daughter of former dictator Park Chung Hee was on a list of nearly 3,100 offenders for whom the government had issued a special pardon last week.
The 69-year-old conservative politician received her "pardon certificate" at midnight on Friday in a hospital in Seoul, according to reports from South Korean broadcasters. She had been transferred there from prison for treatment of various ailments.
Park's release is controversial. Several civil organizations, including the Korean Confederation of Trade Unions (KCTU), had called for the decision to be reversed at a protest in front of President Moon Jae In's office this week.
Moon, a social liberal, had justified Park's early release in part because of her failing health. He also said the pardon was intended to promote "national harmony."
In 2012, Park became the country's first woman to be elected president.
During her time in office, she was involved in a major corruption scandal. The Constitutional Court removed her from office in March 2017. In the same month, she was arrested and later charged.
Park initially received a prison sentence of 24 years. Park always denied the charges. She was also sentenced to five years in prison in a separate trial for abuse of office.
Last year, several cases against Park were consolidated in a retrial. Then, in January of this year, the Supreme Court upheld Park's sentence of 20 years. In total, Park's sentences most recently added up to 22 years.
To be informed of the latest articles, subscribe: