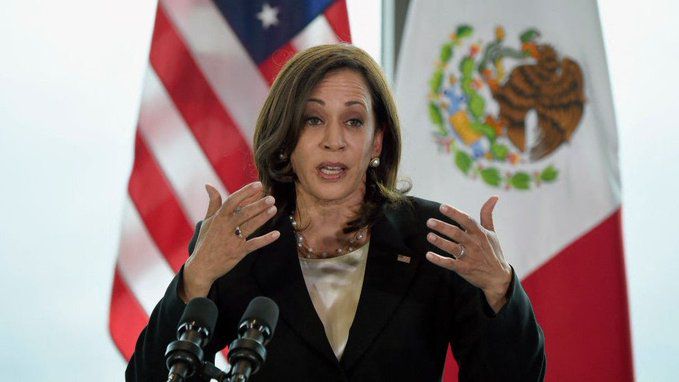 Washington: Vice President Harris and Transportation Secretary Pete Buttigieg will travel to North Carolina together on Thursday to promote the bipartisan infrastructure law, the White House announced.
The joint trip comes amid speculation about the political futures of Harris and Buttigieg and amid a report of conflict between the vice president, her staff and members of the administration that the White House has attempted to tamp down.
The trip is also part of a broader effort by the Biden administration to tout the impacts of the infrastructure legislation across the country. President Biden is slated to travel to Minnesota on Tuesday to promote the infrastructure investments, which total $1.2 trillion over five years.
The White House said that Harris will visit Charlotte in part to discuss how the law "will upgrade our nation's infrastructure and create good-paying union jobs in North Carolina." In addition to Buttigieg, Harris will also be joined by Rep. Alma Adams (D), who represents North Carolina's 12th Congressional District, which includes Charlotte. More details of the trip are expected to be released in the coming days.
Harris and Buttigieg, who are said to be friendly, were both contenders for the 2020 Democratic presidential nomination before they dropped out and endorsed Biden. They're seen as potential contenders in 2024 should Biden decide against running for a second term, though the White House has insisted the president intends to run for reelection.
A handful of recent media reports have spotlighted both Democrats as a result of questions about the next presidential race. The White House has also dismissed a recent critical CNN story about Harris and her standing in the administration.
Buttigieg, whose department overseas some of the major programs funded by the infrastructure bill was a core spokesman for the legislation as it moved through Congress and became law.
As vice president, Harris has a more expansive profile that includes issues such as immigration and voting rights, but she also traveled to Columbus, Ohio, earlier this month to promote the infrastructure package.
To be informed of the latest articles, subscribe: