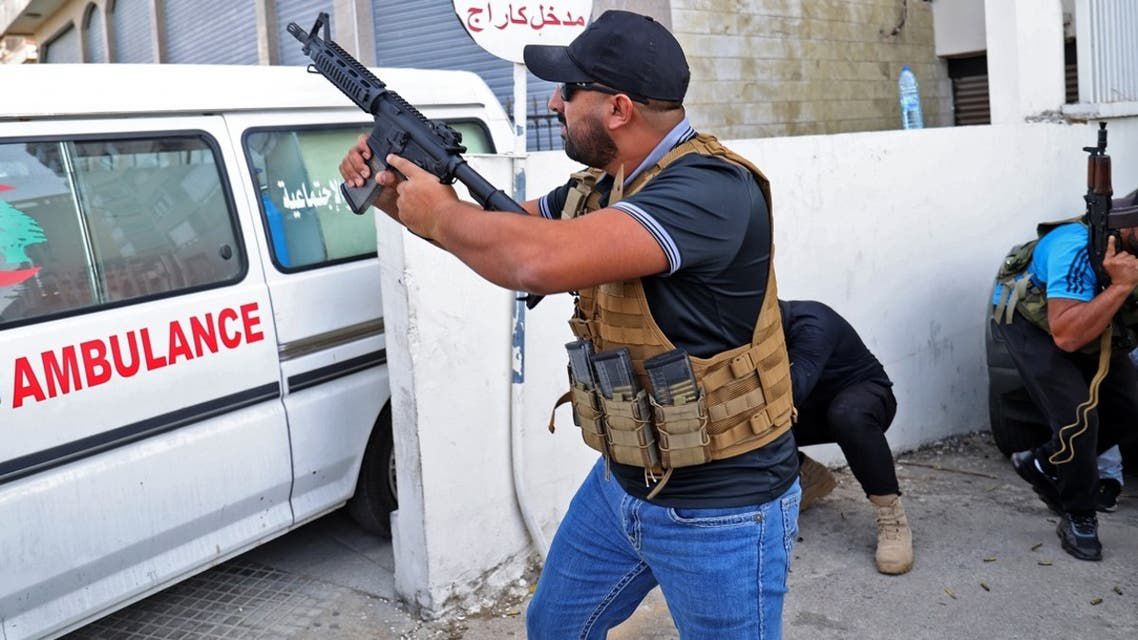 Beirut: Tensions are high in the Lebanese capital, Beirut, on Thursday. Tensions are running high over the removal of a local investigative judge investigating the devastating bombings at the Beirut port last year, while the pro-Iranian Shiite militia Hezbollah and its ally, the Amal Movement, are seeking his removal. There are protests all over.
A large number of Hezbollah and Amal Tehreek members demonstrated outside the Aiwan-e-Adl, Qasr-e-Insaf and Al-Tayuna in Beirut on Thursday. Protesters are demanding the removal of Justice Tariq Bitar from the inquiry into the Beirut bombings.
Clashes and loud explosions were heard during the ongoing tensions in Beirut, according to local media. According to Lebanon's state news agency, four people were killed and at least 20 were injured in clashes between police and protesters.
There have been reports of RPG rockets being fired at Al-Tayyuna amid rising tensions.
Dozens of snipers have reportedly taken up positions on rooftops and in high places in Beirut. Armed men have been spotted on the roofs of houses at Ain al-Ramana.
Meanwhile, the Lebanese Interior Minister has convened a meeting of security officials in view of the current tense situation. The purpose of the meeting is to monitor the security situation and take steps to maintain law and order.
Lebanese Prime Minister Najib Mikati has called on citizens to remain peaceful. He says tensions in sensitive areas of Beirut at a sensitive time are a cause for concern.
He called for action against the gunmen in Beirut. Heavy contingents of army and police have been deployed in the Al-Tayuna area. Security officials have urged citizens to clear the roads. The army says a gunman on the streets will be shot.
Hezbollah militants on the streets
According to the correspondent of Al-Arabiya channel, armed fighters of Iranian-backed Hezbollah are present in many places around Beirut and inside the city.
Hezbollah and Amal Tehreek claimed in a joint statement that the protesters had been fired upon. Both parties also appealed to their supporters to remain peaceful.
It should be noted that these violence and clashes came to light today when the supporters of the two coalition parties (Amal and Hezbollah) gathered in front of the Insaf Palace in Beirut to protest against Judge Tariq Bitar and demanded that he stop his hand.
Earlier, the appellate court had for the second time requested the two ministers to reverse their decision to remove them for negligence in the Beirut port blasts.
To be informed of the latest articles, subscribe: