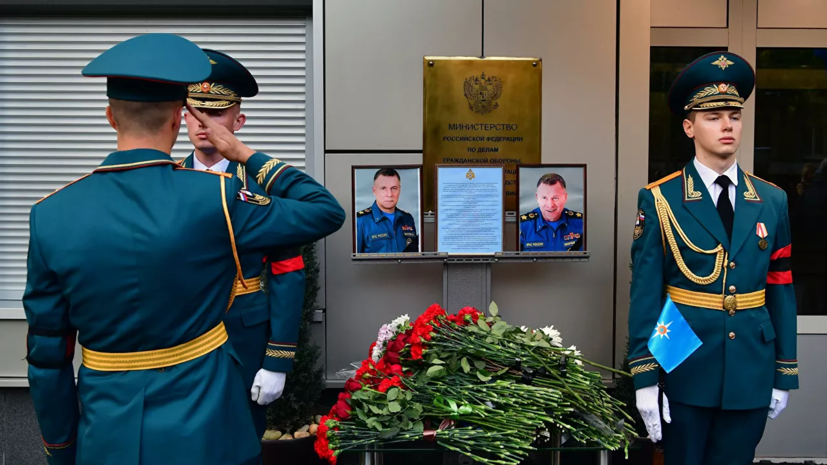 MOSCOW: Farewell to Yevgeny Zinichev is taking place in the building of the Ministry of Emergency Situations on Vatutin Street in Moscow. The head of the ministry died on September 8 at an interdepartmental exercise in Norilsk, trying to save film director Alexander Melnik who had fallen from the ledge. Vladimir Putin awarded Zinichev the title of Hero of Russia posthumously.
On Friday, September 10, a farewell ceremony is being held in Moscow for the deceased head of the Emergencies Ministry, Yevgeny Zinichev. The mourning event was attended by Russian President Vladimir Putin, Russian Foreign Minister Sergei Lavrov, Russian First Deputy Prime Minister Andrei Belousov, Deputy Prime Minister Alexander Novak, Children's Ombudsman Anna Kuznetsova, Interior Minister Vladimir Kolokoltsev, Russian Prime Minister Mikhail Mishustin, speaker Federation Council of the Russian Federation Valentina Matvienko, Secretary of the Security Council of the Russian Federation Nikolai Patrushev, Press Secretary of the President Dmitry Peskov and Governor of the Moscow Region Andrei Vorobyov.
Aurus "Lafet" car was used in the ceremony for the first time. This model is designed for funeral processions. After the ceremony, a special plane Il-76 will deliver Yevgeny Zinichev's body to St. Petersburg, where he will be buried at the Northern Cemetery.
Zinichev died on September 8 in the Krasnoyarsk Territory, saving director Alexander Melnik. Russian President Vladimir Putin posthumously conferred the title of Hero of Russia on the minister.
To be informed of the latest articles, subscribe: