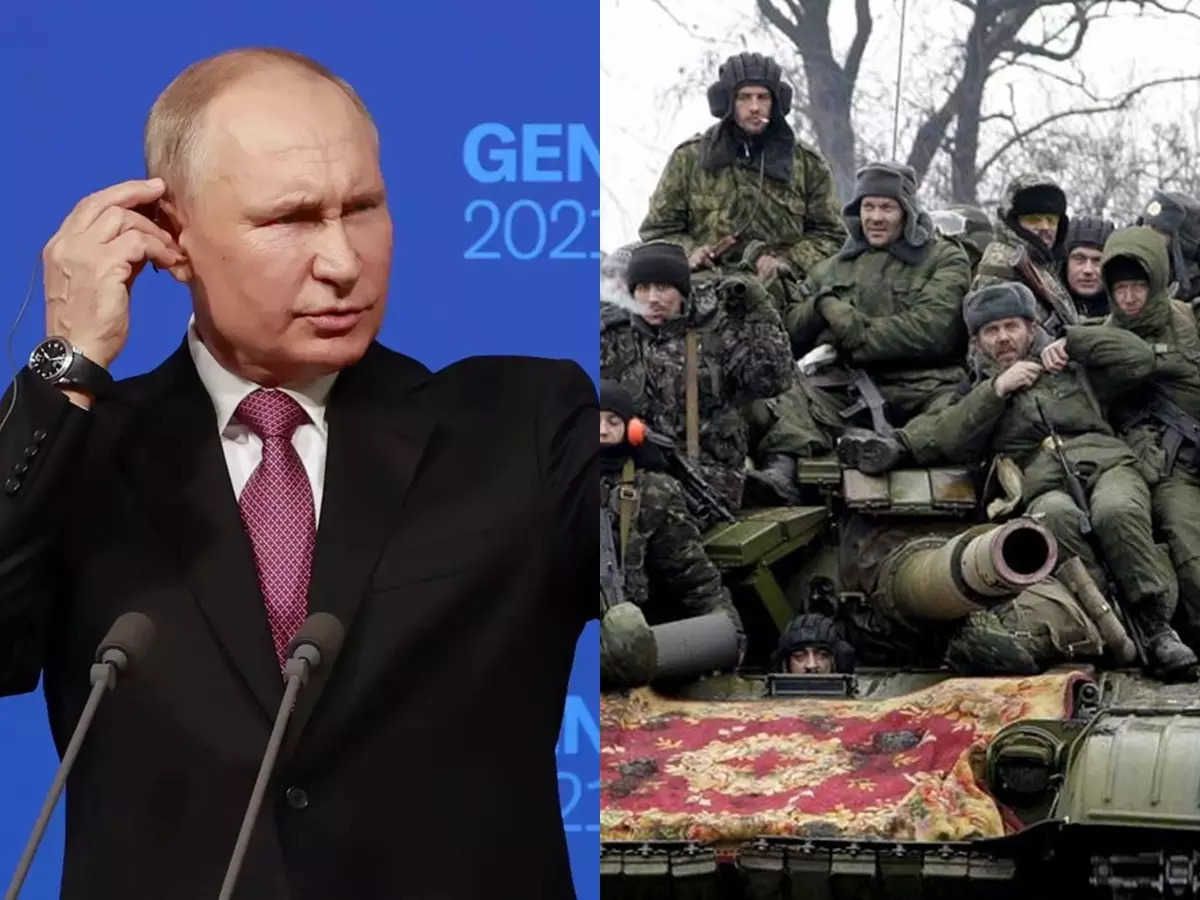 Moscow: Russia, which has been a strong supporter of the Taliban regime in Afghanistan, now appears to be taking a U-turn. Russian Ambassador to India Nikolay Kudashev has admitted that India and Russia have similar concerns on Afghanistan. He has also expressed concern over the re-establishment of terrorism in Afghanistan. Russia is one of the few countries that has openly expressed its support after the Taliban's capture of Kabul on 15 August. The Russian ambassador to Afghanistan is meeting with senior Taliban leaders almost daily. In such a situation, many questions are being raised when Russia, located thousands of kilometers from Kabul, is afraid of the Islamic Emirate government of the Taliban.
Why is Russia afraid of the rise of Taliban?
Russia has started fearing the re-establishment of Islamic terrorism in Afghanistan with the Taliban coming to power. Russia knows very well that if terrorism strikes again in Afghanistan, then the whole world will be in its grip. Russia is also no exception to this Islamic terrorism. Despite being a superpower, Russia has suffered the brunt of terrorism for many decades. During this, not only hundreds of soldiers of the Russian army were sacrificed to terrorism, but common people also suffered loss of life and property.
India and Russia have similar concerns on Afghanistan, Russian ambassador admits that the danger of spreading terror has increased
Islamic terrorists may raise their heads again in Chechnya
Since 2003, there has been peace in Chechnya, an autonomous region of Russia. But Russia fears that the Taliban's victory in Afghanistan has sparked a renewed enthusiasm among the militants. Even in social media, the supporters of terrorism are describing armed revolution against the government as the most suitable weapon of victory. In such a situation, if the insurgents of Chechnya start attacks again, it may be difficult for Russia to stop it. Since, thousands of people from Chechnya are also included in the Taliban fighters. In such a situation, after getting victory in Afghanistan, these terrorists can return to their country. After their return, the fire of rebellion in Chechnya, which seems calm from above, may once again spread.
Pakistan wrote 'script' for Taliban… China-Russia 'director'? What will be the scene for India
What is the history of Chechnya?
Chechnya is the northern part of the Caucasus region, located in the southern part of Russia. There was a time when Chechnya was considered a leading region due to its oil reserves, its economy and its infrastructure development. But, after the dissolution of the Soviet Union in 1991, terrorism in the region and war with the Russian army ruined everything. Historically, Chechnya has been a problem for Russia for the last 200 years. Chechnya's old history has also been bloody. The fighters here fought against the Ottoman Empire in the 15th century. The growing influence of Russia led to the Caucus War in Chechnya in 1817. In 1858, Russia crushed the rebellion of Imam Shamil in Chechnya. Islamist fighters under his leadership indulged in violent activities demanding to make the region a separate country from Russia.
Russia warns, flames of insurgency against Taliban in Panjshir Valley
When Chechnya was scorched in the fire of terrorism
When the Soviet Union disintegrated in 1991, the Chechnya rebels also saw an opportunity. He then declared war against the newly formed Russian Republic. They demanded that Chechnya should also be recognized as a separate country from Russia. But, Russia was not ready to recognize and give independence to these rebels at any cost. These rebels in Chechnya were then led by Dudayev, a senior officer of the Russian Air Force. President Boris Yeltsin, the then President of Russia, immediately sent hundreds of officers to Grozny to discuss with the Chechen rebels, but the rebels turned all the officers back.
Russia Taliban Relations: Russia warns Afghan rebels, Taliban can capture Panjshir in hours, but…?
Agreement between Russia and Chechen rebels in 1996
In 1994, in view of the increasing fire of opposition, Russia sent its army to the war in Chechnya. During that time the Russian army wreaked havoc all over Chechnya. Chechnya rebels also launched several counterattacks on the Russian army. Lakhs of people died in this war that lasted for about two and a half years. Due to which Russia made a peace agreement with the Chechen rebels in view of international pressure. This agreement gave Chechnya considerable autonomy, but the demand for independence was rejected. In 997, General Aslan Maskhadoff, the head of the Chechnya army, was elected president.
Taliban rule coming in Afghanistan, Russia launched army in Tajikistan, sent tanks
Chechnya rebellion crushed as soon as Putin took power
In 1999, Vladimir Putin started cracking down on Chechnya as soon as he took over as Russian President. He organized a controversial referendum in Chechnya in 2003 and gave it more autonomy. Through this referendum, a new constitution was also created in Chechnya. After this, elections were also held in Chechnya on the orders of Putin. Pro-Russian leader Akhmad Kadyrouf won the election unilaterally, while former President Aslan Maskhadoff was denied permission to participate in the election. In 2004, Chechen rebels killed pro-Russian President Akhmad Kadyrouf by detonating a bomb. After which the situation in Chechnya started deteriorating once again.
Putin Russia 011
indiatimes
To be informed of the latest articles, subscribe: