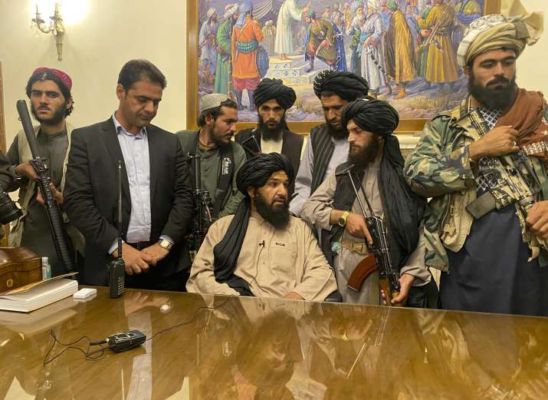 NEW DELHI: India on Tuesday held a meeting with a Taliban leader in Doha on latter's request. Ambassador of India to Qatar, Deepak Mittal, met Sher Mohammad Abbas Stanekzai, the Head of Taliban's Political Office. The meeting took place at the Embassy of India, Doha, on the request of the Taliban side.
Discussions focused on safety, security and early return of Indian nationals stranded in Afghanistan. The travel of Afghan nationals, especially minorities, who wish to visit to India also came up, a statement read.
Ambassador Mittal raised India's concern that Afghanistan's soil should not be used for anti-Indian activities and terrorism in any manner.
The Taliban representative assured the Ambassador that these issues would be positively addressed.
The Taliban have proclaimed 'full independence' for Afghanistan after the last US soldiers flew out following 20 years of war. Taliban spokesman Zabihullah Mujahid said early Tuesday that 'American soldiers left the Kabul airport, and our nation got its full independence.'
The US confirmed its last forces withdrew ahead of a Tuesday deadline, ending America's longest war and a frantic two-week evacuation effort. The Taliban seized most of the country in a matter of days earlier this month.
Taliban fighters watched the last US planes disappear into the night sky around midnight Monday and then fired their guns into the air, celebrating victory after a 20-year insurgency in Afghanistan that drove the world's most powerful military out of one of the poorest countries.
The departure of the cargo planes marked the end of a massive airlift in which tens of thousands of people fled Afghanistan, fearful of the return of Taliban rule after they took over most of the country and rolled into the capital earlier this month.
Taliban declare victory from Kabul airport, promise security
Islamic State Khorasan, Taliban share deep connection, common enemy: Report
To be informed of the latest articles, subscribe: