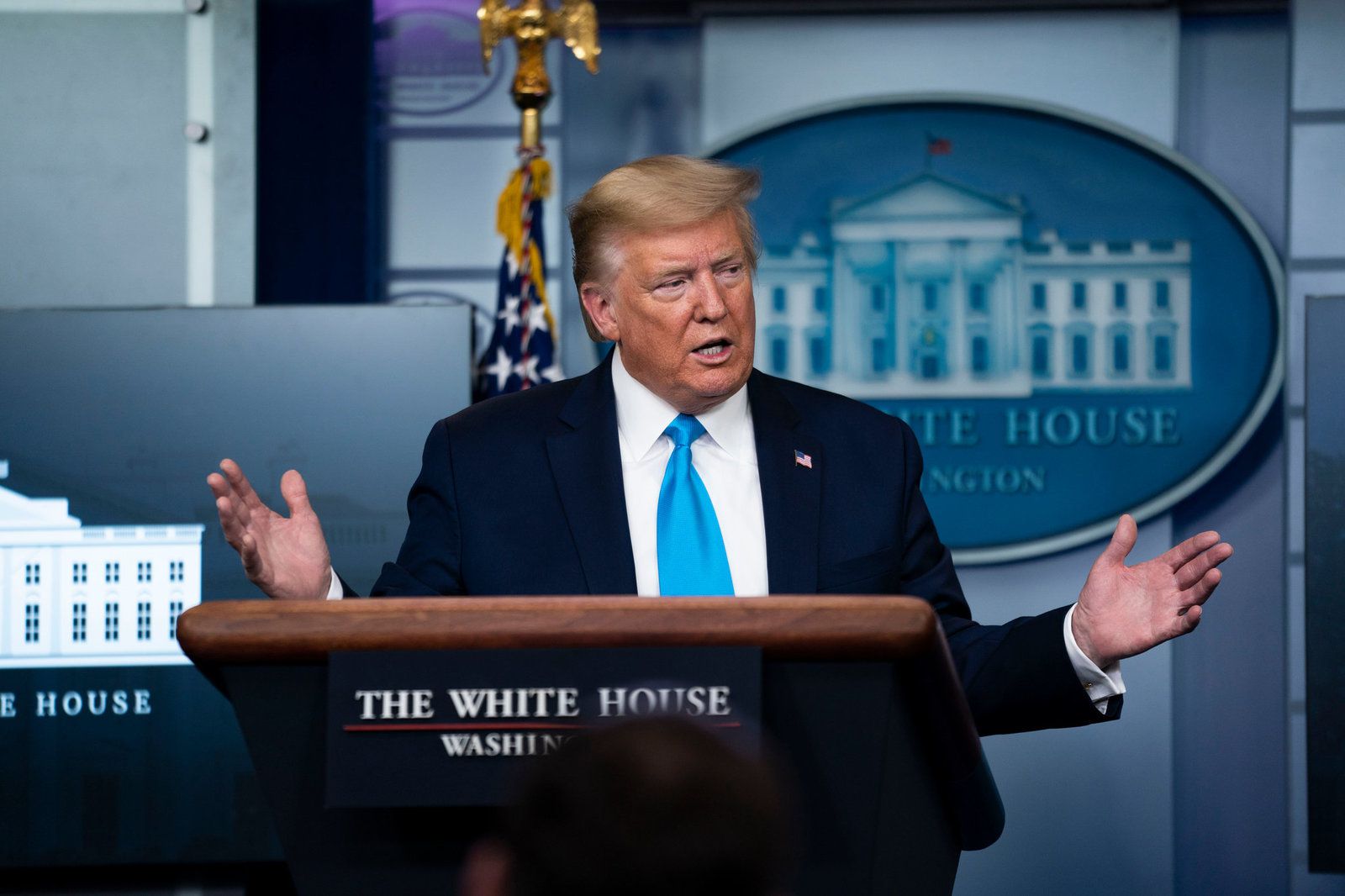 Washington: President Donald Trump has been criticized time and again for not taking proper action during the coronavirus crisis. With the death toll rising over 124,000 and counting, people are angry and irate. With Trump's tweet increasing focused toward the upcoming 2020 elections and the negligence on the part of government officials, the worry seems to be on a rise. Moreover, dozens of Secret Service officers and agents who were on site for Trump's rally in Tulsa last week were ordered to self-quarantine after two of their colleagues tested positive.
Shedding light on the carelessness and how "Trump has willfully and arrogantly put more Americans at risk of getting sick and dying", columnist Charles M Blow wrote a New York Times article titled 'Can We Call Trump a Killer' and it soon went viral. The hashtag soon became a trend and most people gave a thumbs up to it.
"CHARLES BLOW WROTE A GREAT PIECE TITLED, 'CAN WE CALL TRUMP A KILLER?' THE WAY HE HAS AND IS NOW HANDLING THE CORONAVIRUS IN THE UNITED STATES... YES, WE CAN CALL TRUMP A KILLER." one tweet read and another said, "Nope. Anything you say from here on: nope. You're a mass murderer. You. Are. Done." Another Twitter user posted, ""Can We Call Trump a Killer" for allegedly telling the public to go without Masks, Gloves, go Full Cowboy letting the deadly, contagious Virus Wash over them and presumably infect, eliminate the Minorities, Homeless, Infirmed and the Elderly,all reportedly Zionists 'Undesirables'."
US President Donald Trump (Getty Images)
Saying a blatant yes to it, one said, "Can We Call Trump a Killer? Yes. Next question." Another posted, "Can We Call Trump A Killer? 1. Ignored the early warnings 2. Denied the science about the virus 3. Pushed chemical ingestion as a "cure" 4. Called for "liberation" of quarantined states 5. Made masks a partisan issue 6. Demanded swift reopenings. DAMN RIGHT HE'S A KILLER."
"Can we call Trump a killer? It's like calling Tom Brady a quarterback. It's just a fact," one tweet read. Another said, "Just saw "Can We Call Trump A Killer" trending and my very first thought was 'Yes. 120,000 times'." Another Twitter user said, "Can we call trump a killer? Yep. U denied #COVID19, called it a hoax, said it wld magically disappear, told ppl the answer cld be injecting disinfectants & bleach, u didn't get PPEs to front line workers, still not enuff testing & u insisted we open the country. #TrumpIsKillingUs."
One Twitter user said, "Can we call trump a killer... hell ya! Look what he's doing to the Artic, wildlife, trade deals, Iran deal, immigration, healthcare, our allies, pollution, the poor, race relations, Alaska's forests, concentration camps in China, oh & the 122,000+ citizens of this country!"
To be informed of the latest articles, subscribe: